About Images.ai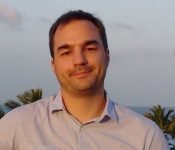 Images.ai offers the latest in generative AI by taking advantage of stable diffusion open-source code.  Unlike competing websites that offer stable diffusion solutions – the website is free. We will reiteratively and continuously improve our algorithm as our team expands and continue to add resources, and optimize the machine learning algorithms that are layered on top of this software.
The tool is intentionally designed to be simple, no confusing commands – Simply enter a search term and a spectacular piece of art will be generated.
For users who are interested in advanced features we now offer Concepts.
What are Concepts?
Users can select from concepts, basically each concept is a pre-engineered prompt shortcut that indicates to our AI how to render the image. Each concept is very experimental, and it may not always yield the result that you are looking for. After using a concept once or twice you should understand which concept best works for you.
As a user all you need to do is copy and paste the concept into the query box along with your search string and click on "Brew". Like magic the AI does the rest.
The First of Many AI Tools
This is the first of many AI tools that will be released by Unite.ai, the name Unite was chosen to unite the AI community, and to unite all of the best open-source tools under one digital roof.
Future projects that will be released include:
Genius.ai – A chatbot platform that uses open-source software and connects to the latest version of GPT 3.5 and beyond. By using open-source code alongside OpenAI APIs, we will create the first personalized AI assistant, that is customizable, personalized and remembers.
Remembers your name, the stories you share, your health issues, your hopes, your dreams, and more. Do you want an authoritative or a friendly and personable AI? You can choose.
This will be your own unique AI, and by using this tool a symbiotic relationship will form, and you will become a better version of yourself.
Best of all, this tool will offer traditional GPT4 services as well as goal-oriented prompting, where updates are made in real-time to websites, social media accounts, and other services or platforms.
Think.ai – This will be a platform for companies who are searching for AI solutions. Want to build an application to sort through your company's data? Need to use pattern recognition to identify how to optimize business applications? Don't know where to start? Think.ai will be the solution.
We craft AI solutions that can scale – All under one community.
We would like to thank our partners for this project, and this includes Graydient.ai, our solutions are not built in a vacuum, they are the result of a community coming together.
A founding partner of unite.AI & a member of the Forbes Technology Council, Antoine is a futurist who is passionate about the future of AI & robotics.
He is also the Founder of Securities.io an investing website, the generative AI platform images.ai, & is he is currently working on launching genius.ai a platform that will offer users the ability to configure and deploy autonomous agents by breaking prompts into sub-tasks.